Asqatasun v6 documentation
Asqatasun v6 documentation
Asqatasun is an opensource website analyzer, used for web accessibility (a11y) and Search Engine Optimization (SEO).
Demo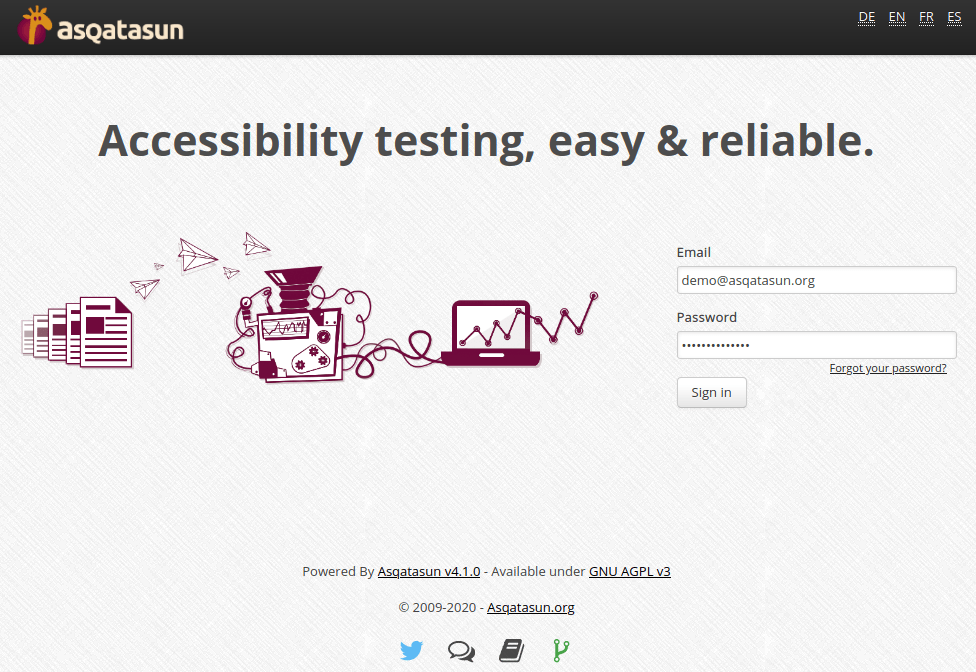 Features
Web accessibility assessment #a11y (RGAA, WCAG)
scan a whole site for a11y issues (crawler included)
scan a given page, and manually fulfill the audit to produce report
scan offline file (e.g. template being created but not online yet)
scan a user-workflow like site registration, form completion or e-commerce checkout with Asqatasun scenarios.
Vision
Automate as much as we can and even more :)
Be 200% reliable (don't give erroneous result)
have technological fun
Installation and documentation
Online documentation: doc.asqatasun.org
Download
Contact and discussions
email to asqatasun AT asqatasun dot org (only English, French and Klingon is spoken :) )
Contribute
We would be glad to have you on board! You can help in many ways:
Use Asqatasun on your sites !
Give us feedback on the forum
Contribute code
License
Have Fun
Happy testing !